2002/2003 Season
Top 3 Teams
Arsenal
Liverpool
Manchester United
but not necessarily in that order. Read the full review in Punditry more
Help make football's future brighter. The Football Association needs your views on the treatment of young people in football. Complete this on-line survey and you could win an official England World Cup shirt.
Profile of the man himself
"Match of the Day" theme tune
Interviews &
Book Reviews
The Alan Hansen Photo Gallery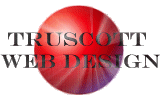 Spotted in Nottingham Pet Shop.....
......its all go more
Alan's Top 6 World Cup Players Ever
Pele (Brazil)
Diego Maradona (Argentina)
Bobby Moore (England)
Johann Cruyff (Holland)
Franz Beckenbaeur (West Germany)
Zinedine Zidane (France)
Alan Says
I've checked out the Alan Hansen Appreciation Society and 95% of it is very good. The only problem is they have a section called Alan Hansen Spotting and apparently I was seen buying a Hoover in Rotherham and buying a dishwasher in Nottingham. I don't think so! But it's great to have an Alan Hansen Appreciation Society."